Which U.S. City Has the Best Hot Dog?
If, like millions of other families, you find your summer travel plans on hold this year, you can still take a classic American road trip–via your taste buds!
From East Coast to West Coast, try making these classic American creations with your favorite Field franks and wieners. Then, let us know: which U.S. city has the best take on the hot dog?
New York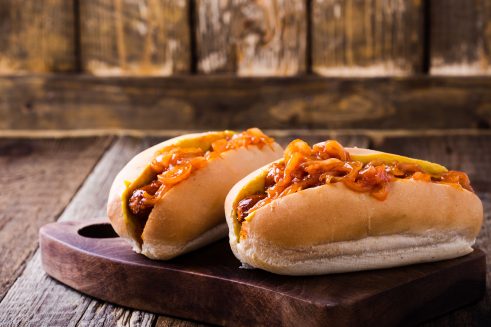 While NYC lays claim to a few different hot dog styles, this version's smothered in "pushcart sauce." Caramelize some onions, stir in ketchup and some brown sugar, ladle that on top of a boiled wiener and bada bing, bada boom, you got yourself a New York-style hot dog.
Atlanta

Down south, they like their dogs "dragged through the garden." That means buried beneath some cool, creamy, crunchy coleslaw. Additional vegetable matter optional. Y'all are welcome.
Detroit

While nowhere near New York's Coney Island, Detroit nevertheless popularized the Coney Dog. Beefy chili, shredded cheddar and diced raw onion are all you need.
Chicago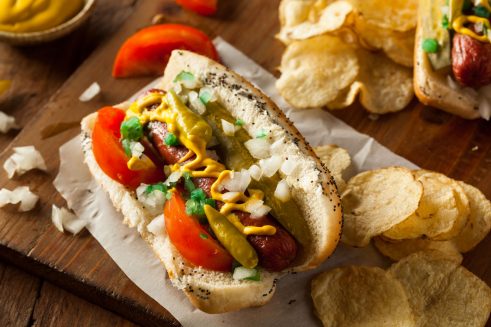 Perhaps the Windy City is worried about their hot dogs blowing away, so Chicagoans weigh them down with these seven ingredients: yellow mustard, neon relish, tomato wedges, a dill pickle spear, sport peppers, sweet onion and celery salt. Don't forget the poppyseed bun and the rule about ketchup: none. Ever.
Kansas City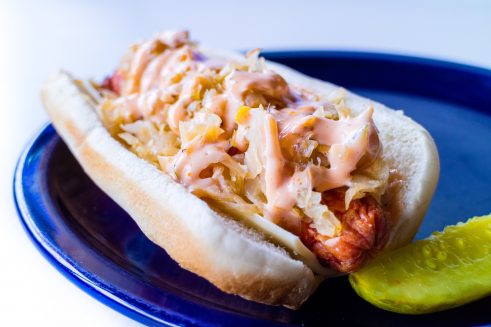 Kansas City's hot dog is an homage to the Reuben: melted Swiss cheese, piles of sauerkraut and your choice of either brown mustard or Thousand Island, all on a sesame seed bun.
Phoenix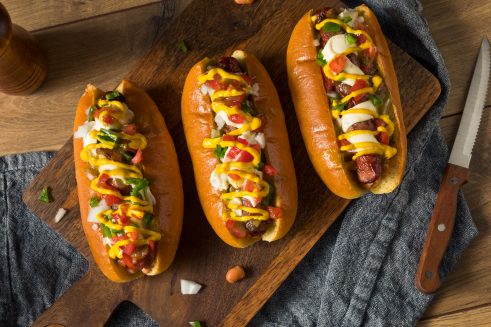 If you can't handle the heat, get out of the Southwest. Also called a Sonoran dog, a Phoenix dog is wrapped in bacon before disappearing beneath a blanket of jalapeños, pinto beans, chopped tomatoes, onions, mustard and mayo.
Seattle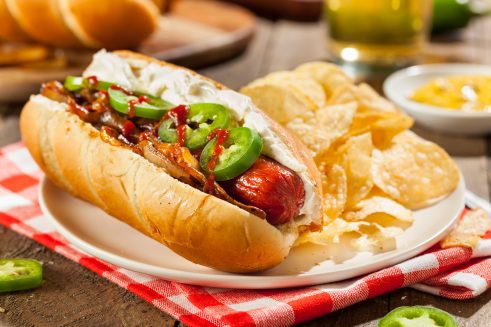 Cream cheese is what sets Seattle apart from the rest of the country. To that, add grilled onions, jalapeños and Sriracha, and it will never rain on your flavor parade.